Does this look familiar?
Having trouble getting organized?
Tired of the clutter, chaos, and stress?
Paperwork paralyzing you?
Feeling overwhelmed?
Don't know where to begin?
---
---
Happy Home Organizing Solutions, LLC will teach you how to
get your home, your office, and your spaces organized!
Our Goals:

To increase your amount of time, space, and productivity for those activities you enjoy.
To reduce the clutter, chaos, and stress in your home or office.
To teach you the process, principles, and techniques of organizing.

Our Objectives:

Assess your residential organizing needs.
Develop a course of action with your input.
Teach and/or implement organizing techniques that will work best for you.
Our Services Include:
Residential Organizing
- Working with you to clear the clutter from your home and organize your spaces so that you may become more efficient and stress-free!
Paper Organizing
- Working with you to organize and maintain your important paperwork!
Educational Opportunities
- Have a learning party! Learn from the comfort of your favorite armchair while listening to a teleclass! Or, invite Jane to speak about an organizing topic tailored to fit your group!
---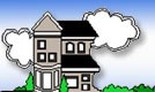 "Jane Cole's organization skills have saved my peace of mind and sanity on numerous occasions. I would recommend her services to anyone!" C.R.

"Blessings and my undying gratitude for bringing calm and organization for my life over the past 5 years! You've been there for our family through moves, hurricanes, and life challenges, always keeping our family sane and organized. Thank you again - You're the best!" Love, The Clancy Family

---
Your inquiries are very important to us. We want you to have the information you need to make good choices! We won't share your information and your inquiries are free and confidential! We won't try to sell you anything either!
---